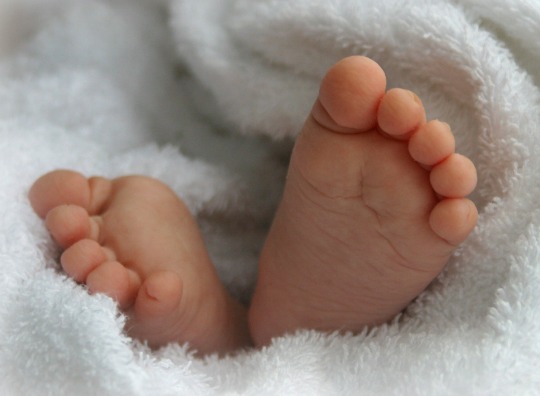 When I was pregnant, I signed up to every company I could find that sent out freebies, vouchers and well anything else. I loved getting these things through the post and hope you find this list useful too. Free Changing Bag.( If you wait until nappies are 3 for 2 at Boots and if you take 2 qualifying nappies and the changing bag with voucher (to get bag free bag), you'll get one of the nappies for free as well, the bag is also part of 3 for 2) Free Magazines. More Exclusive Offers (vouchers etc.)
Newborn Essentials Pack from Johnstons Baby.
Free Gift Packs.
Free Photo book voucher (worth £15) from Bonusprint.
£200 Argos money off vouchers.
Exclusive Competitions.
Free Mum/Mum to Be Packs (If you collect your Bounty packs from Asda you get Asda extras too. My last one I got a babygrow and a nice baby towel. The towels are £5 to buy from Asda)
FREE Bounty packs with 'Try Before You Buy' samples.
FREE Bounty guides packed with practical and expert advice Online community to engage with other mums.
Personalised baby development emails and exclusive offers and discount vouchers.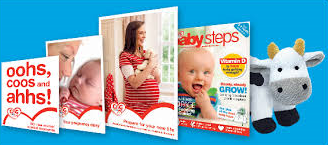 Mailings with great tips and offers.
Weekly emails full of advice for your stage.
Free cuddly cow and handy pregnancy diary.
Vouchers, baby event previews and latest deals & offers info.
£5 gift card.
Little treats throughout your baby's journey.
Exclusive invitations, previews and discounts.
Be the first to know about the latest offers and sneak previews Receive exclusive gift cards throughout your baby journey. Expert nutritional advice that's tailored to your stage of pregnancy or parenthood and delivered straight to your door or inbox.
A free huggable polar bear.
Tesco Parenting  Club
Money saving Offers/Vouchers.
Competitions.
Free Parent's Parking Permit.
Personalised Baby Calendar.
FREE HiPP Organic samples and money off coupons.
FREE prints from Snapfish.
A-Z of pregnancy & baby health.
Exclusive offers and competitions.
Collect points to earn rewards from wipe packs.
Vouchers and more.
Free mailing pack which includes a weaning spoon and money-off voucher.
Money off vouchers and more.
Huggies
Free Pull Up Sample
Drynites free Sample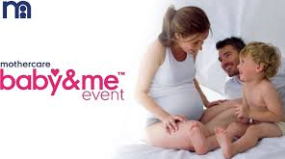 20% off toys on your child's next birthday.
Sneak previews of our sales.
Great offers, from spa days to meals out.
Free Nappy Care Ointment Sample.
Money off vouchers.
Vouchers.
Vouchers, coupons and more.
FREE Interactive Weaning Guide, offers + freebies.
Through the stages you will receive over £200 worth of money-off vouchers and exclusive offers just in time for you to make those essentials purchases!
A useful website for young people/people on a low income
Healthy Start Vouchers for people who are expecting or have kids under 4 (If you're on benefits or are pregnant and under 18)
As you can see the benefits range from vouchers (the very least you'll receive in my experience) to free hot drinks in the Kiddicare café or a special parking permit from Tesco. Lots send you money off vouchers, of course hoping you'll buy from them, but you never know what might come in handy when.
For example Emma's Diary send out vouchers and these can be handy to use on already discounted items - when we blogged this baby monitor* using the voucher from Emma's Diary it took the price down to just £10 (RRP £50)
The changing bag from Boots is quite a well known one and following the tip above you can bag an even better bargain. The same goes for the Bounty packs, you can redeem these vouchers elsewhere but check out the info above to make sure you choose wisely.
There are a few simple rules I'd follow which aren't essential but just make life easier. Sign up using a spam or throwaway email, companies do like to contact you by email and I always entered my telephone number as 000000000, or similar, where possible.
What do you think?