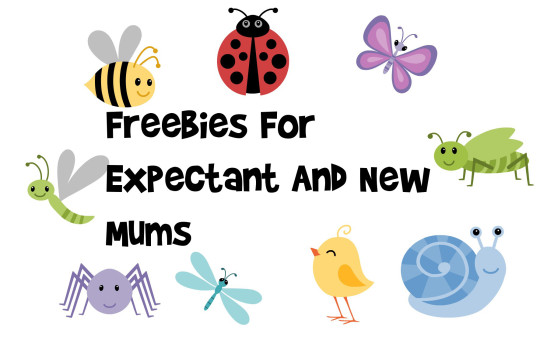 If you're an expectant or new mum, you may not know about some of the clubs that you can sign up for. You'll receive freebies and testers from some of them - enough to stock up your nappy bag in travel size, for sure - and vouchers from most of them to help you stock up on all those baby essentials. Here are some of the clubs you can sign up with for free: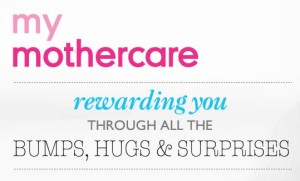 Mothercare Baby and Me Club will send you a FREE welcome pack including over £100 in money off vouchers to spend in-store and online. This should get to you within 28 days. As part of the Mothercare baby club you'll also be entitled to attend some exclusive in-store events, if you can make it out of the house in time! You'll also get 20% off toys on your child's next birthday, offers, from spa days to meals out. As a member, collect 10 points for every £1 you spend on baby products in the baby area. All new members receive a stylish changing bag when buying an Economy Pack of Pampers New Baby or New Baby Sensitive nappies.  Additionally, they will send you exclusive offer coupons by post. Just take them in store to save money on your baby buys and to collect extra Advantage Card points. The Tesco baby club will give you £150 worth of vouchers when you sign up. You'll also receive money-saving offers, and entrance to competitions and monthly recipes for babies, toddlers and you - great for taking the pressure off in those early months. You'll receive a free parents' parking permit so you can park closer to the store and you'll get a heads up to hear about our amazing Tesco Loves Baby Events.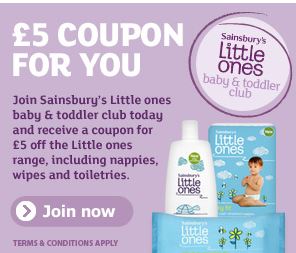 Sainsbury baby and toddler club are giving away a FREE £5 off voucher for baby products instore. Join the Sainsbury 'little ones' baby club and next time you swipe your Nectar card they'll give you a '£5 off  voucher'. You can spend it on anything in the Sainsbury 'little ones' baby range. Once you have joined the club, you will receive an email within 2-3 weeks. Your voucher can be collected from any cashier when you swipe your nectar card.
Heathy Start is a government scheme to help mothers who are pregnant or have kids aged 4 or under. Those who qualify will receive FREE vouchers to spend on milk, fruit, vegetables and baby milk from their local supermarket.  If you qualify they will send you £3.50 worth of vouchers to spend on family groceries. You should be able to use these at your local supermarket or grocery store.
We hope these help take some of the Pounds off being pregnant and having a new baby!