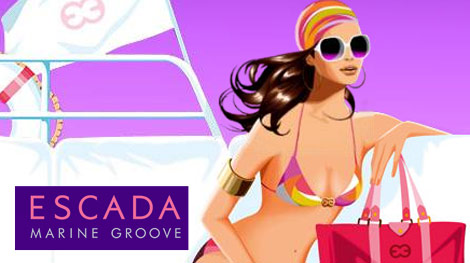 You can order a free sample of Escada Marine Grove fragrance online, and it will be mailed out to you.
Some people have experienced troubles entering their postal code here, you might have to fiddle with that a little bit (such as trying it with and without a space). I was testing out the form with some random details to see if it worked ok, but I got a few error messages.
Your City does not match your Locale
or
Your Zip Code does not match the City you have entered
It sounds like you need to enter your address completely correctly, as it must do some sort of address lookup before confirming. When I tried it with my full, correct address, the form worked fine. They even give you an order number and a link to the TNT website to track the status of your freebie!
I found a thread here where someone has received this freebie, and they say:
The sample arrived in the mail yesterday. It's a small cloth dipped in perfume, and can only be used once. The perfume smells delicious! kind of disappointed that it's so small, but it's better than nothing.
So while it's better than a postcard sample, it's still not quite as good as a little vial of perfume.
Thanks to notts6501 on HUKD.