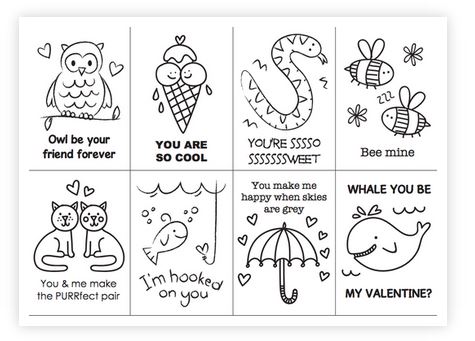 Toucan Box have a eight free Valentine's Day printables for you to download and print out. With slogans like 'Owl be your friend forever', and 'You are so cool' and so on, they're fun for some Cupid inspired colouring.
Personally I'm thinking if I can print them out and set them up with some colouring pencils on the bedside table in my room, I may be able to grab an extra half hour or so snoozing semi-peacefully while my girls colour. But if that's wishful thinking, then there's at least the option of enticing them out of the kitchen by encouraging them to colour a picture for Daddy while I get a special breakfast sorted without my little 'helpers'.
Either way, free colouring in pages will never go to waste, and these are pretty sweet.
And if you're tempted to try out Toucan Box while you're there, you can have your first box free when you use the code A1014*