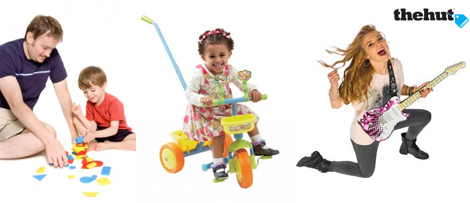 I just spotted that The Hut are recruiting people for their toy testing program, and I thought it could be something that the PlayPennies parents might be interested in trying.
They're offering you free toys to test, in return for a review within 2 weeks of getting it. Your reward is that you get to keep the toys. They're also offering prizes for people who write very good reviews, or are very helpful to them.
On a personal note as we do something similar here on PlayPennies, I will say only sign up to this if you really plan to help them out with reviews. We have our own parent testing panel here on PlayPennies, and it is very difficult when someone lets us down on a review of a particular product. Don't just sign up with The Hut expecting freebies - make sure you realise that there is a little effort on your part required too.