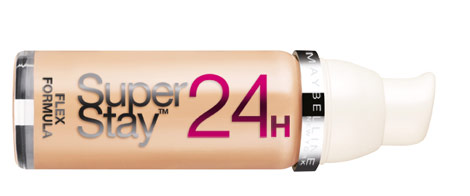 Maybelline are giving away 8000 free samples of their new Superstay Foundation when you go here:
You have to fill in the form with your details, but I recommend making sure you opt out of the junk mail, using the checkboxes at the bottom of their page.
I like trying foundation samples like this. I find it very hard to get good foundation, and always end up using the same one forever and ever. With these little samples, you can try it out for free and see if you like it or not - nice!
I'm a big fan of Maybelline. I absolutely love their mascara and wouldn't use anything else!
(Ends 29th April 2010)
Thanks to holly100 on HUKD!