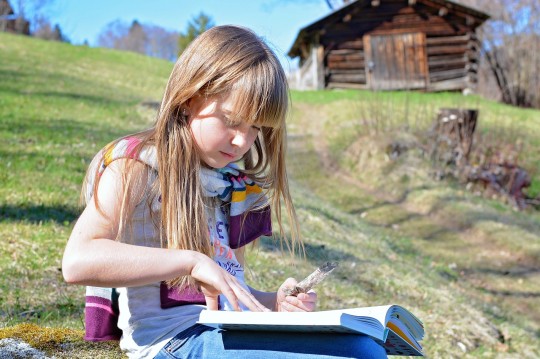 If your kids have got Kindles and you're not regularly downloading free books for them, then you're missing a trick. Amazon* has loads of books that are completely free to download. I know of no better way to keep my kids occupied when I finally insist that they put down their screens, and I'll definitely be loading up their Kindles before the school summer holidays start.
There are always loads of free Kindle books for kids available from Amazon via the Kindle store. Just keep a close eye on the top 100 free Kindle books list. It's continually updated, and you can organise it according to each genre - there's a top 100 free Kindle books list for each category. Just download any of the titles you fancy and they'll be delivered straight to your Kindle.
But without further ado, here are five of our fave free Kindle books for kids right now:
1. Diary of a Minecraft Wolf by Steve Potter
If your kids are into Minecraft, it can seem virtually impossible to drag them away from a screen long enough to get their noses into a book. But now there's an easy way to overcome this problem. Give them books about Minecraft. And this one's free. Sorted! It's probably best suited to readers aged 7yrs and older.
2. The Secret Garden by Frances Hodgson Burnett
A childhood classic, this might be one to save till your little ones are a little older, or perhaps to dip into when you're reading the bedtime story, depending on the age of your children. I have such happy memories of reading about Mary Lennon when I was a kid, and consequently have never been able to walk past a door in a wall without imagining all the secret wonders that might lie on the other side of it...
3. 125+ Funny Jokes by Johnny B. Laughing
You might not thank me for this one but come on, who can resist little kids telling jokes?
4. My Dad is a Loser by Jim Smith
Maybe don't let Dad see this one. But it's practically guaranteed to crack your kids up. It's in the same sort of genre as the Mr Gum and Wimpy Kid books, which my lads absolutely adore.
5. Diary of a Horse-Mad Girl by Katrina Kahler
This is one for girls aged between 9 and 11 years and it's bound to be a big hit with any pony-mad little readers. It's all about Abbie and her first pony, a beautiful Palomino named Sparkle.