Free Jubilee Printables From Kodak And iChild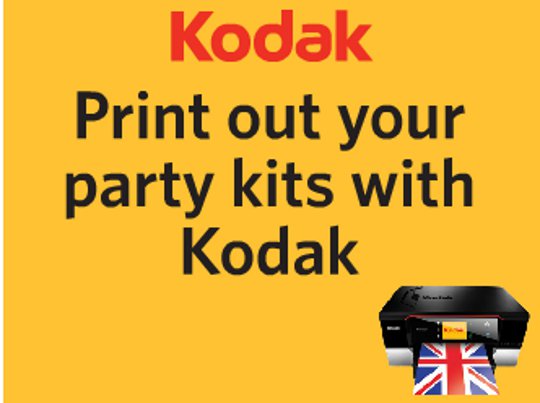 Have you got everything ready for your Jubilee Celebrations? No? Don't worry, me neither.  But, thanks to Kodak's special Jubilee themed party packs you can quickly create a range of inexpensive decorations using your home printer. Hosted at iChild, the online resource for parents, there's a plethora of ideas.
The printable templates from Kodak include:
Union Jack Bunting - Bring out the bunting, it's a staple feature of any Jubilee celebration and there really is nothing more British, and anyway, bunting is making a real come-back this year, it seems!
Jubilee Flag - Make your own Union Jack flag
Crown - Print out your own crown and you can be Queen for a day
Cake decorations - Make sure your food is up to royal standards with these printable cake flags
Party hats - Put on your party hat and let the fun begin
Name cards - If you've got VIPs coming over, be sure to print out your Jubilee name cards for that extra special touch
Now all you need is a discount code for print cartridges, but I'm trying not to be a scrooge!