Free Competitions: Win Some Jack Ryan Goodies, Box Of Riverford Veggies And A Luxury Holiday To Grenada Worth £6000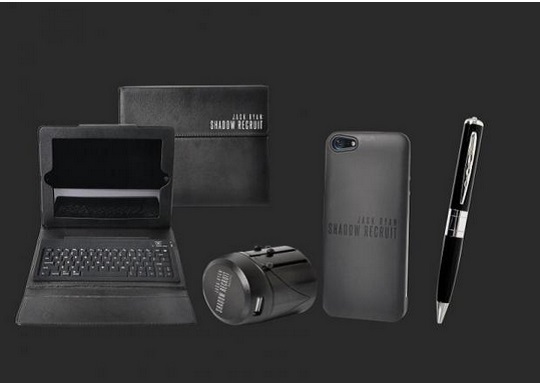 Tomorrow we're all back at the grindstone and face another week of work and rain. Let's cheer ourselves up with some free competitions. First up is the chance to win some Jack Ryan: Shadow Recruit goodies courtesy of TalkSport.
Based on the CIA analyst created by espionage master Tom Clancy, "Jack Ryan: Shadow Recruit" is a blistering action thriller that follows Ryan (Chris Pine, "Star Trek") from his quiet double-life as a veteran-turned-Wall Street executive to his all-out initiation as a hunted American agent on the trail of a massive terrorist plot in Moscow. Ryan appears to be just another New York executive to his friends and loved ones, but his enlistment into the CIA secretly goes back years. He was brought in as a brainy Ph.D. who crunches global data – but when Ryan ferrets out a meticulously planned scheme to collapse the U.S. economy and spark global chaos, he becomes the only man with the skills to stop it.
Enter following the instructions on the site and do it soon because there is no expiry date anywhere that I can see and you don't want to lose out.
Next up is the chance to win a box of Riverford organic veggies courtesy of My Family Club. Riverford provides organic, fresh and tasty fruit and veg boxes delivered to your door every week.
It all began when Guy Watson started delivering vegetables locally to 30 friends in Devon, and now his company delivers around 40,000 boxes a week to homes around the UK from regional farms!
At MyfamilyClub we would love to treat you and your family by giving you the chance to win a large box of their organic veggies (enough to feed a whole family of four for a week).
The box, worth £20, will contain 12 varieties of quality vegetables including potatoes, carrots, onions, peppers, tomatoes, aubergines, salad leaves, beetroot, celery and much more!
If you want to taste their quality vegetables just answer the easy question below for your chance to win before 13 February 2014.
Q: What colour are carrots usually?
A: Orange
Finally, Hello Magazine is offering you the chance to win a luxury holiday to Grenada worth £6000. It includes:
Cinnamon on Grand Anse Beach, Grenada, including breakfast
• Return economy flights
• Round-trip airport transfers in Grenada
• An hour-long massage per person at the Beach Cabana, relaxing to the sounds of the nearby Caribbean waters and the sweetly scented trade winds.
• A day at Peter de Savary's private, historic plantation house, Mount Edgecombe, including a boat trip to the Underwater Sculpture Park
To enter complete the form on their site before midnight on Sunday 02 February!
GOOD LUCK!
Thanks to pij805 at HUKD!