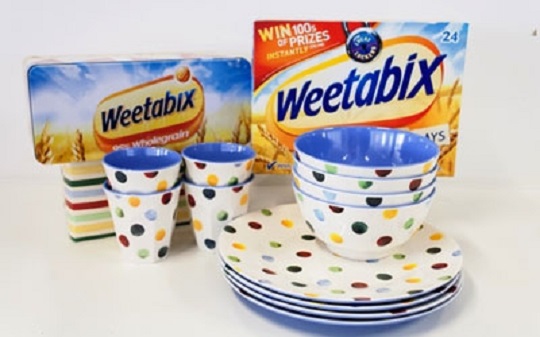 Today's free competitions are techy and cool! We start off with the chance to win one of five Bushnell Tour V3 Rangefinders worth £279 each courtesy of Today's Golfer.  This is the latest model in the Bushnell range which features all sorts of cool technology. I am really not sure what it does, and I am pretty sure golf didn't use to have these, but it is a great prize.
To enter answer the question below before 30 October 2013.
Q: What's the range of Bushnell's Tour V3?
A: 5-1,000 yards
Next up why not pop on over to Marie Claire and put yourself in line to win an iPad and a Keyboard Case? The competition is to celebrate the release of the comedy drama Thanks for Sharing starring Gwyneth Paltrow, Mark Ruffalo and Pink. To enter you need to answer the question below.
Q: How many times a day does the average person think about sex?
A: 15
Finally enter this competition from Good To Know to win a year's supply of Weetabixand Emma Bridgewater crockery. To enter simply choose the correct answer to the question below before 03 November 2013.
Q: According to our gallery '7 dinners under £1 a head: Monday 30 September – Sunday 06 October 2013' how much does it cost to make the baked potato with mince and beans?
A: £3.70
GOOD LUCK!
Thanks to pij805 and marba01 at HUKD!