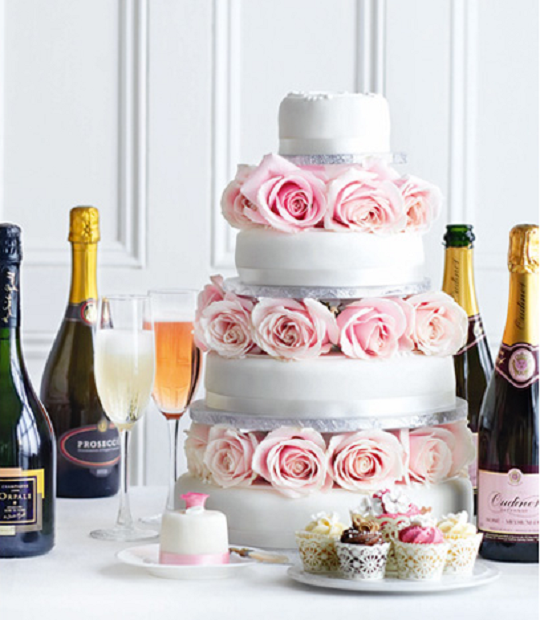 Isn't it just a lovely Sunday? The sun is shining (well, it is here) and the weather is balmy. Perfect for a nice walk followed by a spot of competition entering. The first competition is running from now until 30 June 2014 on M&S* and you can win all the finishing touches for your wedding worth £1500 in gift cards.
To win this you need to fill in the online form and cross all your fingers and toes that yours is the entry that wins the prize. It's a pretty cool win this one and that cake looks so tasty!
Then the Guardian is offering you the chance to win one of six fantastic Autographer wearable cameras. Yep, if you enter you have six chances to have your name pulled from the proverbial hat. Autographer is a fully automatic wearable camera with a wide-angle lens that captures the mood, environment and atmosphere of the moment so you can get on and enjoy it, hands free.
Autographer is worn, not held, meaning you can simply clip Autographer on to your clothes, or wear it around your neck, and its five built-in sensors including light, movement and acceleration work out the good times to capture images that simply sum up the moment.
Fill in your details online before midnight on 02 August 2014and you could win one of these gems worth nearly £300.
Right, this is another really simple competition to enter and you can win £200 of Cargo* vouchers to spend instore. You need to fill in the form below before the 25 of June 2014 and you don't need to buy anything in order to qualify.
GOOD LUCK!
Thanks to pij805 and marba01 and haigythescotsman at HUKD!