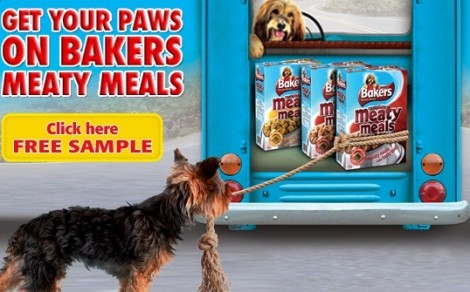 Many of us have pooches playing about our homes and we adore those fluffy creatures to pieces. We also spend a lot of money taking care of them and feeding them, so any freebie that helps us out will do very nicely. Such as this ace freebie from Bakers where you can get a sample of their new dog treats sent to your front door.
Now, before we get into the meat (hahah) of this freebie I must say that all details were correct at the time of writing. Freebies are a complicated art and often the suppliers run out or the site gets wonky or some kind of error occurs due to high demand. I apologise in advance for these occurrences but sadly have no control over them at all.
To business…
The Bakers dog treats are all over the advertising waves at the moment. You've probably seen the ad with dogs doing a runner with the truck in order to steal all the treats. Well, fill in this form, wait patiently, and you'll get a free sample of Bakers dog treats for your pooch to enjoy.
Thanks to atrixo at HUKD!