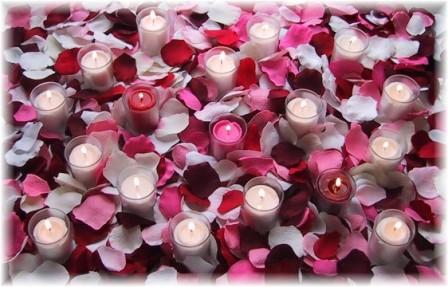 I must confess that when I was first approached about reviewing a series of rose scented products for the month of love, I was a little torn. I'm not a fan of the smell and tend to associate it with little old ladies. However, when I first put the idea forward to our Mum Panel I was literally torn to pieces in the rush. These products were in demand!
Brown & Harris English Rose Moisturising Foaming Bath Essence

"The packaging and general look and feel of the products is quite 'luxury'", said Heidi, "This is impressive considering that they are pretty affordable items."
Overall the ladies were impressed with the look and feel of the product.
"English Rose is one of those smells you can get everywhere so I was quite surprised when I took a sniff of these items and there was a noticeable difference in the quality of the smell," said Heidi, "I definitely wanted to try it out on first sniff."
The bath essence smelled inviting and floral but not too fussy or powdery and left the skin feeling delightfully soft.
The fragrance is delicate and the foam rather luxurious. It was not too soapy and didn't dry out the skin too much either. The two ladies who used it felt that it was definitely worth the price of £6.99 as they only needed to use a small amount for a lush clean feeling.
Brown & Harris English Rose Fine English Soap 
"I think that this would make a lovely gift for someone with a love of roses or a hankering for all things English," said Emily, "There is something wonderfully nostalgic about seeing the quintessentially English soap every morning in my bathroom."
The soap is also not too heavily scented and doesn't leave a powdery or dry residue on the skin once you've finished washing. In fact, it has a delightfully refreshing impact on the skin and leaves you feeling bright and clean.
The smell is something of a revelation in the soap. It has managed to completely sidestep any associations with the older generation, rather it smells brisk and fresh and fun.
"I don't live in England anymore," said Heidi, "This soap was a little touch of home and now it's making me crave English muffins!"
Standing at £6.12 for a pack of three, these soaps are slightly more expensive than the norm but would make a wonderful treat for the hand washing basin.
Brown & Harris English Rose Perfumed Drawer Liners

Fancy leaving a subtle scent on your lingerie? A little trademark that will make your partner smile or giggle whenever he spots a rose? Well here you have some fabulous English rose sachets that will do great things to the way your fiddly bits smell.
"I actually really liked these," said Emily.
"They weren't too overpowering and did add a subtle, fresh scent that didn't linger in an annoying way to my clothes," said Heidi, "It lifted my spirits a little every time I opened my wardrobe."
These go for £6.99 for six liners and, as they are individually wrapped, they will last you for absolute ages.  You can use them in drawers, cupboards and storage areas to bring new life to dark little areas.
And Finally
I think that this range of products will make an excellent gift and will inspire some delightful romantic sparks. While not the fiery, passion igniting scent of musk, this rose range is more delicate, elegant and subtle. A great parent pampering gift to round off our month of parent pampering reviews.