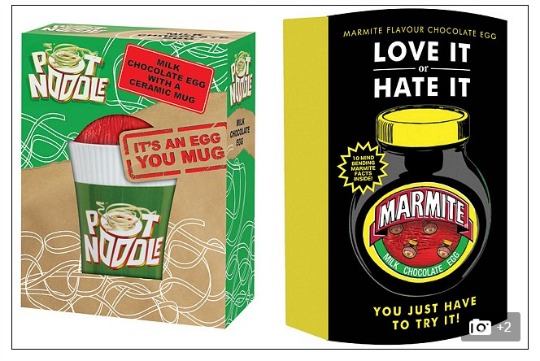 We know Marmite play on the 'Love It Or Hate It' theme, but who thought of making a Marmite flavoured Easter Egg? And what on earth will a Pot Noodle flavoured one taste like? We can't say we're desperate to find out...
Both products are made by Unilever, and will be in supermarkets from February. The Pot Noodle one will come with a Mug too, which will at least be useful if the egg ends up in the bin! Each will have a recommended price of £5.
So is this a genius marketing idea to get us talking about these products, or a sort of Heston Blumenthal taste experiment? Either way we can see a fair few of these being bought out of curiosity or for the comedy value of the recipients reaction.
So what do you think? Love it or hate it?  Let us know over on our Facebook Page.