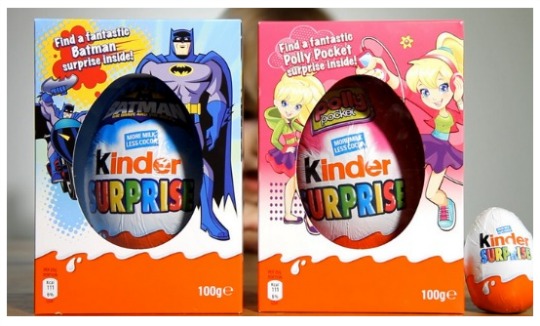 Do you remember Nada telling us about the Giant Kinder Surprise Easter Eggs with Batman and Polly Pocket toys in? At the time they were only in Tesco for £5 each.
Now they are selling in store at WH Smith on offer at 2 for £8! Considering how quickly these sold out last year and how sought after they are again it's worth grabbing them when you see them as this is the best price right now!
If you want one of these (and who doesn't) then don't wait until near Easter as there won't be any left, and if last year is anything to go by they will be changing hands for silly money on ebay!
Thanks to jacenj @ HUKD