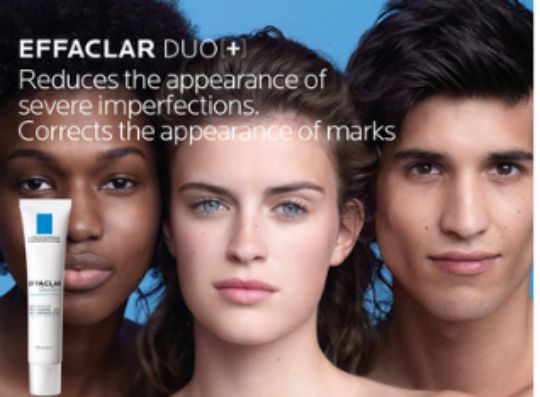 Bothered by marks and blemishes on your face? French skincare experts La Roche-Posay have a product that they claim will reduced the appearance of severe imperfections. That is one heck of a claim if you ask me. They are offering FREE 3ml Sample Tubes at the moment, so if you fancy trying this out then just click the link below. All you need to do once you are on the web page is fill in your details, click on the email they send you to confirm and wait for your sample to land on your doormat.
I visited Paris earlier in the year and stocked up on quite a few Le Roche-Posay items. They are compatible with sensitive skin, which means they are generally suited to everyone. They aren't a cheap brand, so I think this FREEBIE is one to snap up.
With some acne scarring to my cheek area, I am quite keen to try this myself. If it works I will be surprised. If you do choose to try it out then let us know if it works for you.