Find Your Nearest Easter Egg Trail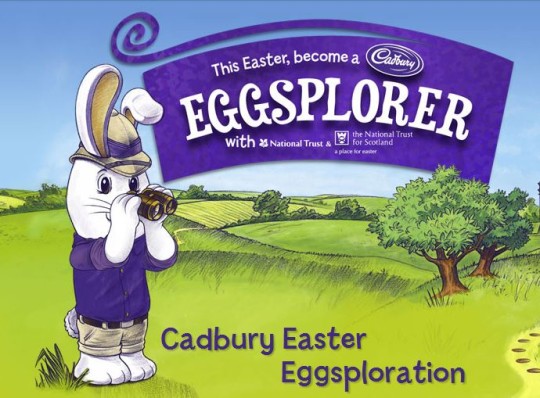 Between 18 April and 21 April - that's this weekend, if the holidays have left you confused about dates - the National Trust has again teamed up with Cadbury's to create Easter Egg Trails for young explorers in some of Britain's most inspiring places from spring woodlands and coastal trails, to historic homes and castles.
Head over to the Easter Egg Trail website and pop in your post code to find out which National Trust properties near you will be hosting Easter Egg hunts. It's a great way to burn off the chocolate, and the energy, no matter the weather.
There will be trails at over 300 locations across the UK, so you and the family can have some quality time while exploring the great outdoors.
Regular entry fees apply for the properties, so it's free for members, and varies depending on property. Every explorer will be given:
A Pith Hat – A 'make it yourself' Eggsplorer hat, to make sure your little adventurer looks the part.
Trail Journal – Containing their eggspedition trail map and clues so they stay on track.
Trail Passport – An essential log to record stamps collected along the trail and at other trails you attend.
After successfully completing the trail each Eggsplorer will be rewarded with a delicious Cadbury Egghead.