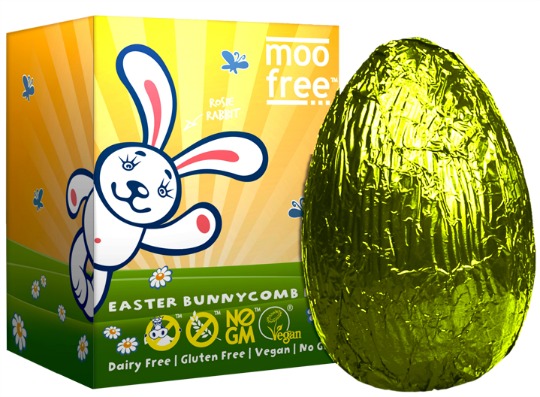 If your little one is dairy free, you'll know how hard it can be when everyone is going for Easter Egg hunts and the world is plastered full of Easter Eggs everywhere. Fortunately, Holland and Barrett have you covered.
As I said, Holland and Barrett have a nice selection of Easter chocolate both instore and online.  What makes it a bargain though is that they're buy one get one half price,
For anyone who is on a dairy-free diet there is a nice little selection of Easter chocolate at Holland and Barrett (also available online) which are currently on their' buy one get one half-price on everything' deal.
I'm told some of this chocolate is quite tasty but I personally remain unconvinced - only bought them as a gift so that allergic child isn't left out of the chocolate-blitz of Easter!
These ones sound the most appealing: Moo Free Orange Egg*just £4.99 contains dairy free chocolate with crunchy orange chips in it. Booja Booja Hazelnut Crunch Truffle Egg* is £9.99 and it's gluten and dairy free. The Moo Free Honeycomb Egg* sounds to die for as it has crunchy honeycomb pieces scattered in the dairy free chocolate shell. It's £4.99.
Spend £20 or more for FREE delivery or pay £1.99 if you are spending less.