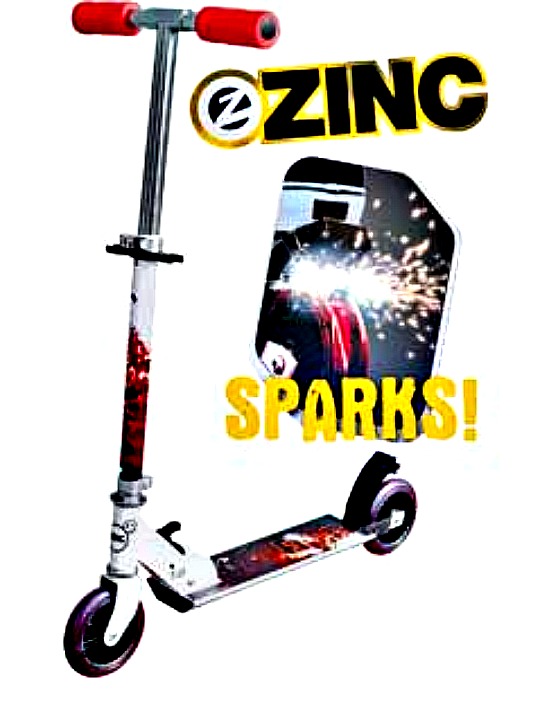 This is a fab price for a scooter - it's just £12.99 right now, reduced from £19.99.
The Zinc Fuse Spark in-line scooter is foldable (so it's perfect for scooting to school and then popping it out of sight) and when you apply the rear brakes the wheels light up. It comes with spark cartridges so that sparks can fly when your wheels make contact with the ground too. Pretty cool.
The tyres are solid, and it's suitable for children aged five years and older. It has adjustable handlebars and front suspension, plus a steel frame. Best of all, no batteries are required!
My kids have these scooters and while they're a definite 'budget' version of a scooter, they've been a big hit in our house for years.