Zhu Zhu Pets Hamster For £4.99 @ ToysRUs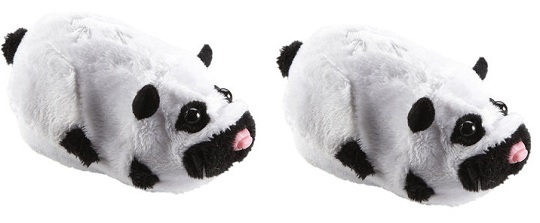 Get the adorable and interactive Zhu Zhu Pets Hamster Bamboo for half price at ToysRUs. This fantastic stocking filler is now only £4.99 and your children will love it! It even makes its own unique sounds .
Unfortunately we can't all have real pets for all sorts of reasons. Some of us live in flats that just aren't big enough and some of us are so allergic we can't even look at cat fur without sneezing. And yet that's usually all our children want for Christmas, a pet of some sort. If you can't get the real thing this Christmas why not buy them one of these Zhu Zhu pets? They are artificially intelligent pets that talk and move around their habitat. No mess for anyone to clean up either!
Teach your children how to look after a pet before they get a real one with Bamboo hamster. Demo batteries are included so stick this adorable hamster in your child's Christmas stocking this year. They will love these realistic and interactive pets, particularly this cuddly hamster.