WOW! Up To 50% Off Toys Plus An Extra 20% Off (With Code) @ ELC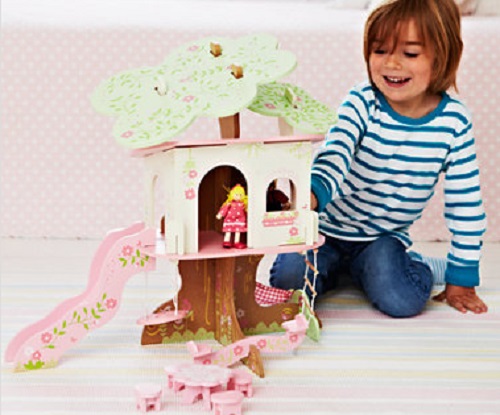 I am in shock how much the retailers are fighting over our custom this year. It's obviously a good thing for us, as it means lot's of bargains and good buys to be had. This is going to take some serious beating, since their sale was excellent in the first place. As you probably know already the Early Learning Centre has an Up to 50% Toy Sale on. Today, they have launched a promotion code to get a further 20% off of sale toys! I am VERY excited about this!
To get your extra 20% off, it's really simple. Just select your items that you wish to purchase and once you are at the checkout, just enter TOYS20 into the promotion code box. A 20% discount will then be applied. Happy Days!
Here's the items I think you can't afford to miss out on: Rosebud Village Treehouse* Was £40, down to £20, use the code and it's yours for £16! Sticking with the Rosebud theme, the Rosebud Village School* is an absolute steal at just £24 with the code. It was originally £60.
The Hello Kitty Light and Sound Kitchen with 19 Accessories*, can be had for just £15.99, providing you use the promotion code. This Wooden Pirate Ship* is my absolute favourite buy from the whole site, at just £16 today. Considering it was priced at £40 before, this is TOO good to miss!
Save yourself even more £££, and collect your toys for FREE from your local Early Learning Centre store, or if you'd rather have delivery then it's £2.95.
Thanks to carlat @ HUKD