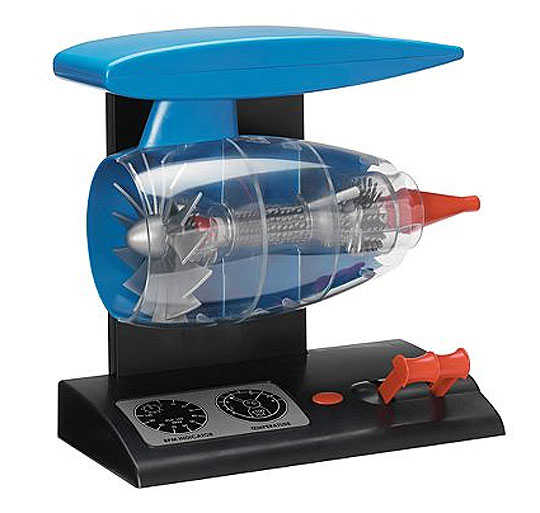 Debenhams are selling this seriously, I think, working build-it-yourself model of a jet engine - its original full price was £40, you can grab it now for just £12.
I love things like this and, must confess, I'm very seriously tempted to order one for my Edward's (my youngest son) 7th birthday - it's not until July, but this is such a great pressie, for such a great price, with added educational value (I like that), that stashing it away for six months just seems like a good idea!
Fifty parts make up this working jet engine model: it has spinning turbo fans, you can vary the speed too and is just awesome if you have an inquisitive, budding engineer in your family.
You won't need any glue, as everything screws together (with the screwdriver that's included), but you will need to get yourself four C batteries to power up your jet engine.
You can choose between home delivery - which will take up to four days - or collecting your working jet engine model in person from your nearest Debenhams, both are free; hurrah!
Thanks to mentalist at HUKD