Wooden Garage Just £25 @ Mothercare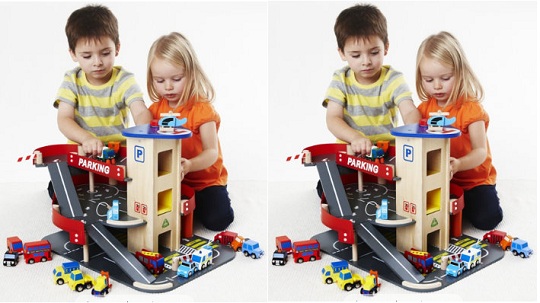 Mothercare's fabulous multi-storey wooden Big City wooden garage has been marked down from £50 to £25. That's an incredible saving of 50%. You can either order online and collect at your nearest Mothercare store or pay an additional £2.95 and have it delivered to your door within three to five via Royal Mail.
I've found the perfect Christmas gift for boys and girls aged three and older. This beautifully crafted wooden garage with ramps, wind up lift, helipad and petrol pumps has a three story car park, wind-up lift, ramp and helipad for endless fun. It includes a car, a helicopter and two fuel pumps.
It's great for your child's development because it offers endless opportunities to create different stories, and your little one will love using their imagination to bring this set to life. Pretend play helps your little one discover the world around them, and they'll love pretending to drive around the parking lot just like Mum and Dad. It's got everything your little one needs to create exciting adventures: even a helicopter for high-speed chases!