Wooden Dolls House With 50 Pieces £29.99 @ Toys R Us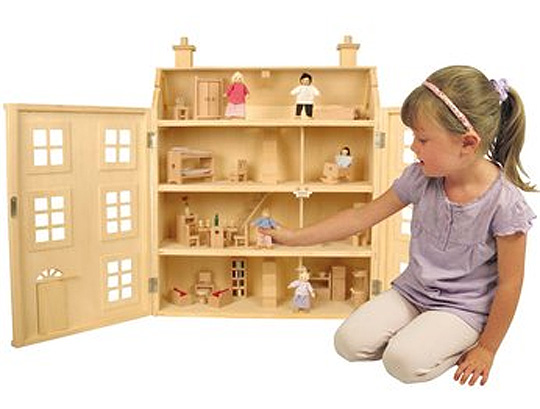 This wooden doll's house has to be one of my bargains of the year:  it was originally £99.99, then reduced down to £49.99 and then down further to £29.99.
I've written about wooden doll's houses plenty of times before and even though I'm not a fan of anything 'dolly', I really think you should take a look at this one - it would make a lovely Christmas present for a little girl who is into playing house.
It features four stories, has a hinged front and removable roof.  It comes with 50 bits and pieces too, ranging from chairs to tables, bunk beds, shelves and chest of drawers, along with dolls to go with it - well you can't have a doll's house without dolls to live in it can you!
In case you're wondering whether or not you'll have space for this in your home, the dimensions of it are: 55 (w) x 70 (h) x 20 (d) cm.
You can arrange to collect your wooden doll's house in-store for free, or you can pay an additional £4.95 and have it delivered to your full size home.
Happy doll housing!