Wooden Dolls House £20 @ Asda Direct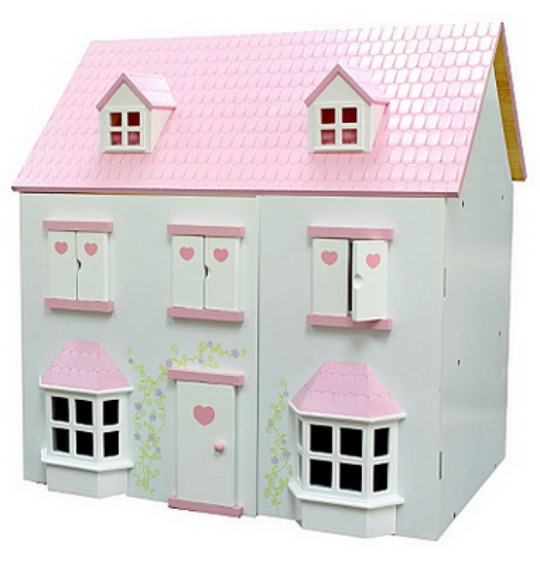 When I was at Primary school, we had a huge doll house. It was the toy that we girls fought over the most. I hoped one day that I'd get to take it home and have it all to myself.
Here is a very girly doll house, made of solid wood and coloured pink and white. It's only £20 at Asda Direct just now. This was £35 so it has a very impressive £15 off. I am sure you will all agree that's an absolute steal for such a beautiful toy.
The structure mimics English buildings and has three floors and four bedrooms. Talk about delectable for dolly! The roof is removable and the front doors are a double opening. Therefore, making it easy for your wee one to place furniture and accessories about this lovely abode. It's really quite a detailed house with a pink heart decoration to the outside and the fully hinged opening windows.
There's a staircase for each level so that dolly can cut about her house with ease. The third storey of this wooden home is a converted attic.
Suitable for 3 years old + and only available for home delivery which will cost an additional £2.95.