Wooden Alphabet Color Train Letters Personalised Name 99p Each Delivered @ Kids.Toys.London (eBay)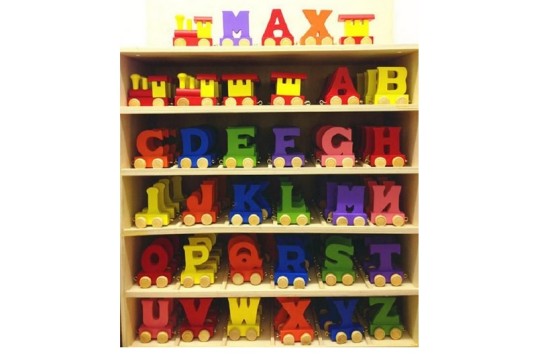 We just love these little wooden alphabet train carriages that you can combine as you like to personalise a child's name. The letters are 99p each and they are delivered free of charge if you buy six or more. The train engine itself is £1.15 as is the wagon, but both of these are optional. I think you pretty much need them to complete the set, really. If you don't buy six your delivery is £2.50. I'm thinking it would make a really sweet Christening or Naming ceremony gift, and something that can be treasured.
These natural wood letters are entertaining and fun, I know my little ones would love them. They are made under 'child safety instructions'.
The trains are linked via a metal hook and loop system. The colours are fixed for each letter, so you can't make any changes. Each letter is approximately 7cm in length and 6cm in height and they are made from natural wood an non-toxic paint.