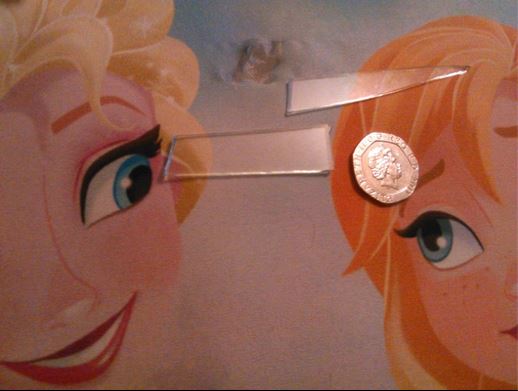 If you're one of the obliging parents who've tried to appease the Disney Frozen monster, you may be in possession of the Frozen cushions from Home Bargains. They were found when their owner complained to her parents about a hole in the cushion with something sharp inside.
James Henry wrote this message on his Facebook page:
WARNING! If any of you have bought one of these Frozen cushions, we got this one from Home Bargains, but they have been on sale in other shops around town. Eryn just came down stairs saying there was a hole in the cushion and she could feel something sharp. We found these two shards of glass tangled in the stuffing. She has had this on her bed since Christmas day, she's lucky not to have been really hurt. Please share this post if you know anybody who may have bought one, don't want anybody getting hurt.

From there the message has been shared over 19,000 times with reports of other people finding the same.
While Joe Morris, operations director at Home Bargains, said: "We have requested that the customer returns the product to us, so we can fully investigate the incident", and trading standards from Darlington Borough Council are investigating the incident, parents who have bought these cushions are urged to check them closely, and report any issues to the stores they were purchased from.