VTech Toot Toot Driver Garage £26.66 @ Amazon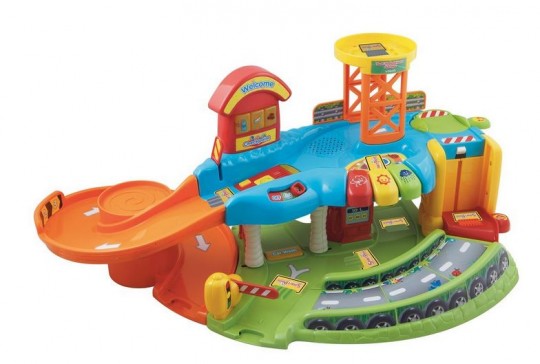 Amazon have a sale on the VTech Toot Toot Driver Garage which they're selling for £26.66, with free delivery. Boots had it at this price earlier in the year, but with delivery extra or click and collect. Amazon will deliver to your door for free. 
The interactive VTech Toot Toot garage includes a cute tow-truck vehicle that you can zoom around, drive up and down in the lift, spin on the turntable, or whiz down the winding ramp. Little ones can drive the truck through the car wash, fill-up at the petrol station, and be rewarded with lots of fun sound effects and phrases.
The Toot-Toot Drivers Garage also includes an exit gate featuring a magic sensor that recognises the vehicle, and four SmartPoint locations. The set introduces numbers and music, and encourages early development of a number of important skills. The Garage recognises all Toot-Toot Drivers vehicles, which are sold separately.
It looks like a fun and interactive toy that should provide hours of play.