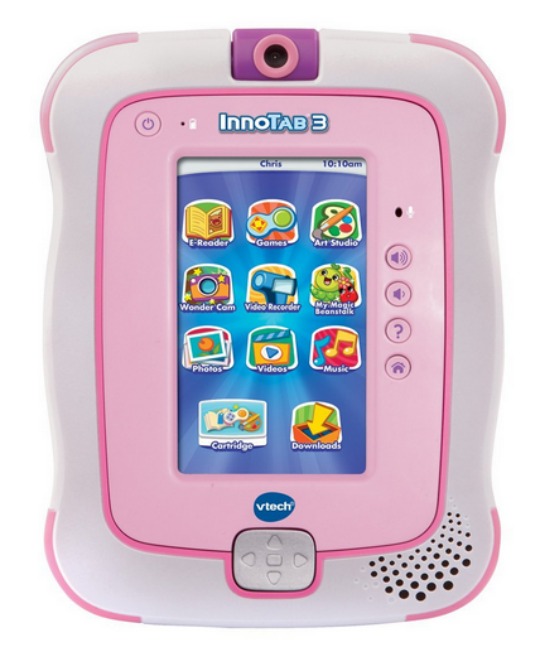 Amazon are selling the ever popular VTech InnoTab 3 for £34.99 delivered. Only the pink is available at this price. Compared to other retailers this is great. For example, it is now £42.00 in Debenhams Blue Cross event.
If you are looking for a child friendly tablet, chances are you will have come across the VTech InnoTab 3. These seem to be a very popular choice with parents. I have a handful of friends that have bought it for their children and rave about it.
It is recommended for age three to nine, so it's a far cry from a baby toy. With this you have a 4.3 inch colour touchscreen and is capable of recording videos and taking photos as it has a rotatable 2 megapixel camera.There is an interactive ebook reader to encourage your children to read and even has a dictionary for those words they don't quite know the meaning of yet.
It comes with 15 pre-loaded apps but more can be purchased, if required, from the Learning Lodge. Apparently you can also download some favourite children's T.V shows from the Learning Lodge too. This would make it something to amuse the children on long car journeys.  I am always on the hunt that keeps them quiet in the car.
The batteries it requires are 4 x AA. These are included with the InnoTab 3. However, if batteries drive you nuts then a charger can be purchased separately.