VTech Kidizoom Twist Plus Camera £35.99 @ Amazon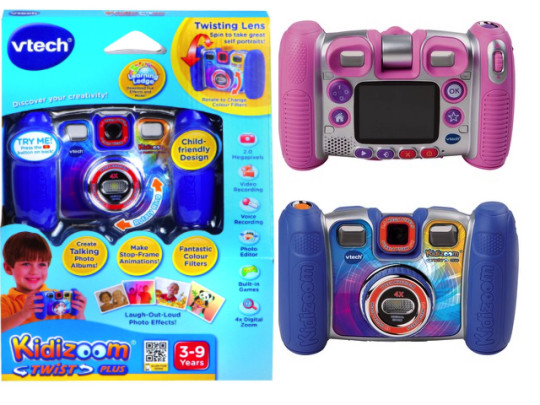 You can have your little ones snapping away like a photographer with the VTech Kidizoom Twist Plus Camera. Its available in pink or blue and both are £35.99 with free delivery from Amazon or Smyths. Saving you £19 on the RRP price from VTech.
This camera is just awesome, its got some really cool features like a twisting lens, 4x digital zoom making it feel like a grown up camera. Its robust enough for my 5 year old to throw around too, so I won't be worried about it getting damaged. Its other cool features are you can Enhance photos, record your voice and play games. I know its top of the list for my little boy this year, and at this price I'm happy I'm getting a bargain. The VTech Kidizoom is also showing at £35.99 in Smyths, so if you can't get it at Amazon, and I don't think it will be at this price for long, you can use the links below.
With these being at such an amazing price they aren't going to be around for long, so make sure you grab one quick.