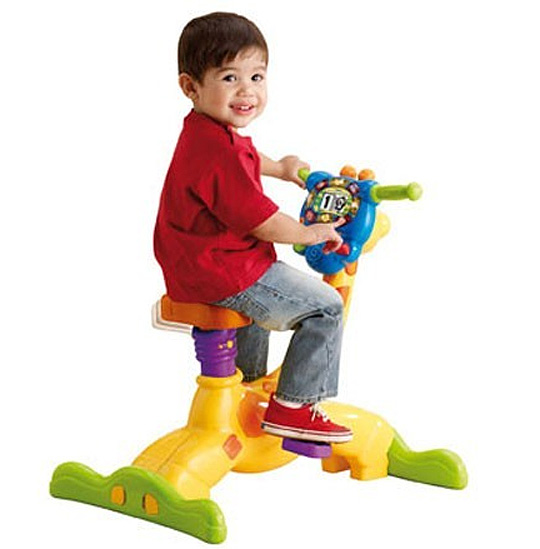 Boots are selling this Vtech Bounce and Ride Giraffe for £17.50 instead of £35.
I'm not, as some of you know, a fan of bright plastic toys but I can just about make exceptions for VTech toys - their quality is good and the educational/developmental elements to their toys are worth overlooking the plastic-fantasticness of them.
The VTech Bounce and Ride Giraffe has rather a lot of features and modes of play - five modes of play in fact: Music, Challenge, ABC, Animal Pals and Racing.  The Racing sounds rather fun, you have to pedal as fast as you can to catch up with the other animals on the LCD screen.
Along with the LCD screen there are eight light-up animal buttons which will introduce your little one to numbers, objects and the alphabet.  There are three sing-a-long songs to join in with, eight melodies, a twist, slide and bounce switch, rewarding phrases and all sorts - I think that's enough to be going with, don't you?
You can arrange to collect your VTech Bounce and Ride Giraffe from the Boots store of your choice, but unless you add something else to your order to bring the total over £20 you'll pay £1.95 for the privilege, or you can pay £2.95 and have it delivered to your home instead.
Thanks to bjay at HUKD