VTech Baby Ride On Alphabet Train £29.99 Delivered @ Toys R Us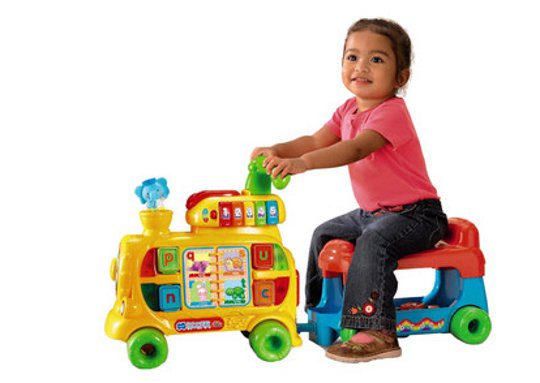 Toys R Us are selling the VTech Baby Ride on Alphabet Train for £34.99, reduced from £49.99. If you use the code BIRTHDAY6, it takes £5 off a £30 spend, reducing it further down to £29.99. Since the original purchase price was over £29.99, you're able to get the delivery free too, which with Toys R Us is always a bonus.
The reviews on the VTech Baby Ride on Alphabet Train are excellent, and the people who've bought it have good things to say about it!
This grow-with-me toy has 3 features, including floor, walker and ride-on play. It has 13 block letters that teach letters, objects and animals. There are 'follow-me-lights' and motion sensors that 'encourage independent play' and the motion sensor activates songs and fun phrases.
From the looks of it, it's also a ride-on that two children can enjoy at the same time, and that's pretty great, as any parent of young children will know.