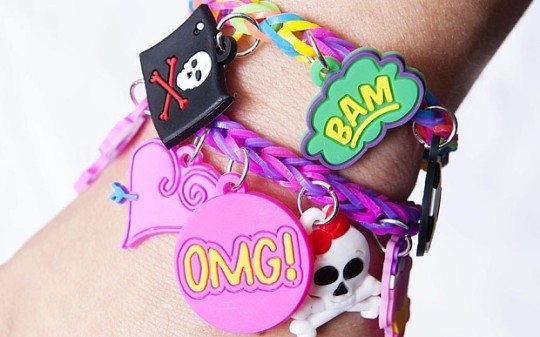 This summer will go down in history as the Summer of Frozen and/or Loom Bands, as I'm sure most parents across the country are all too well aware, but now it's come to light that some of the Loom Band charms that adorn the bracelets are actually being withdrawn because they contain overly high levels of pthalates of the banned variety.
What's the problem with the recalled loom band charms?
In order to make plastic flexible, a chemical called phthalates is added. Within the EU producers are legally allowed to add 0.1%  phthalates to plastic, but about seven phthalates have been banned under EU legislation for being potentially damaging due to their carcinogenic - that's cancer causing - properties.
While Phthalates can be found in cosmetics, pharmaceutical drugs, carpets and loads of other 'every day' things, it's about the levels, and if it's under the 0.1% limit, it's generally considered 'safe'. The problem here is that these were tested by the Birmingham Assay Office and found to have from 1% to 40% pthalates!
Tester Marion Wilson said: "Phthalates will get into your system through sucking and obviously a charm hanging off a bracelet is a very high risk item, a thing most likely to suck just as you're fiddling with it.
Is it all loom band charms?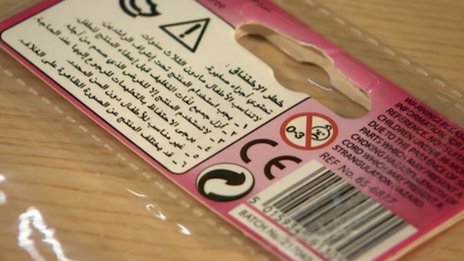 Apparently it's not all loom band charms, but the Birmingham Trading Standards are investigating various samples across the city as well as liaising with colleagues in other local authorities.  The packets that have been identified so far had foreign writing on them and the CE stamp indicating they were within European safety law.
The primary seller for these is The Entertainer, who have now made it their priority to withdraw these from sale.
A spokesperson for RMS International, which supplies the loom bands, said:
"We would like to reassure the public that loom bands are entirely safe and this only involves a number of PVC loom charms. Any concerned consumers should return their product to the retailer from where they were purchased."
RMS International which supplies these loom band charms also sells to Tesco, Asda and Argos, however, these stores do not stock the PVC charms which are under investigation.
What do you think about these loom band charms making it onto our market in the first place? Join the discussion on our Facebook page!