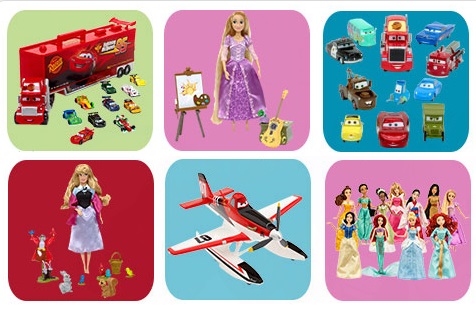 Tomorrow is Toy Tuesday at the Disney Store - otherwise known as the busiest day for Disney in the run up to Christmas. For 24 hours there will be 24% off (almost) all products including sale items! It doesn't look as though this will be in store too, but the sale starts at 00:01 TONIGHT so go make yourself a huge pot of coffee and start bookmarking the things you want to grab when the sale goes live.
Click here for the Disney Stores's Toy Tuesday*
Discount: 24% off toys
Expires:18 November
Exclusions: Limited Edition or Disney's Frozen merchandise will not be included in the sale.
Discount Code: TOYTUESDAY
Remember that you won't be able to access the discount before midnight tonight, and that you'll need to enter the code above at the checkout for the discount to apply. You can also only use the code once per account, so make sure you have everything you want before heading for the checkout - but at the same time, don't wait too long: you don't want stuff to go out of stock while you're browsing either!