Totally Me Best Friend Bead Case For £12.49 @ Toys r Us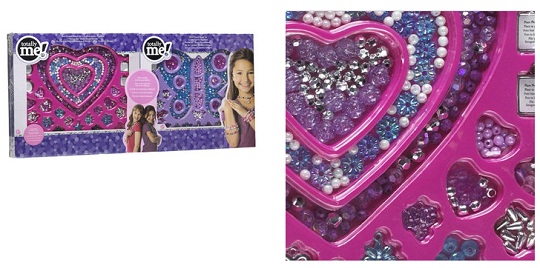 Save 50% on the Totally Me Best Friend Bead Case from Toys R Us. The case is made up of two really cool jewellery making kits, perfect to keep girls entertained on a rainy afternoon. The set was originally priced at £24.99 but has been reduced to a lovely £12.49.
Even as an adult I still look at kits like this and go "oooh that looks cool". Seriously, I loved making stuff as a child and I used to drag my dad all over the place looking for cheap bead shops so I could make my own jewellery. I would have been ecstatic with the idea of a kit like this with all the bits in it so make loads of different bracelets, necklaces and earrings.
The Totally Me Best Friend Bead Case is two great jewellery making kits in one. Both kits contain over 400 plastic beads with elastic cords, embroidery threads, two pairs of earring clips and instructions so you can design and make anything your heart desires, awesome.