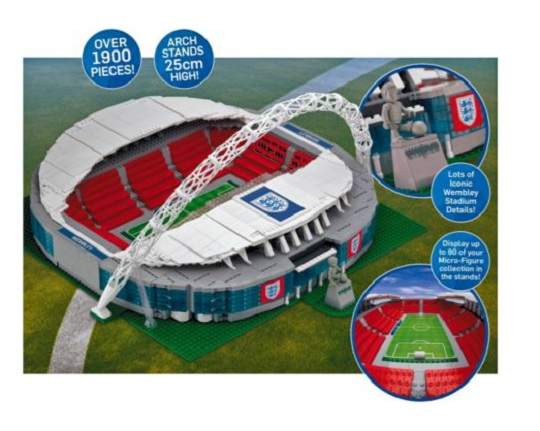 This amazing construction set is HALF PRICE at Argos. The Topps Minis FA Wembley Set was £149.99 but Argos has marked it down by 50% to £74.99. This is possibly the coolest Christmas gift you'll find this year.
For Christmas this year your child can build the home of English football with this colossal Wembley Stadium construction set. This incredible and intricate kit contains over 1,900 bricks! There is so much detail in the set that your children will even be building the iconic arch, the stands and the dugouts. There is no better place to house your collection of Topps Minis than within Wembley Stadium.
I think this is such an awesome gift, not only will it keep the kids busy for hours (days) but there will also be a great sense of achievement when it's done. They'll be able to play with it for many more hours once it is constructed while feeling really proud of the fact that they build the stadium in the first place, brilliant.