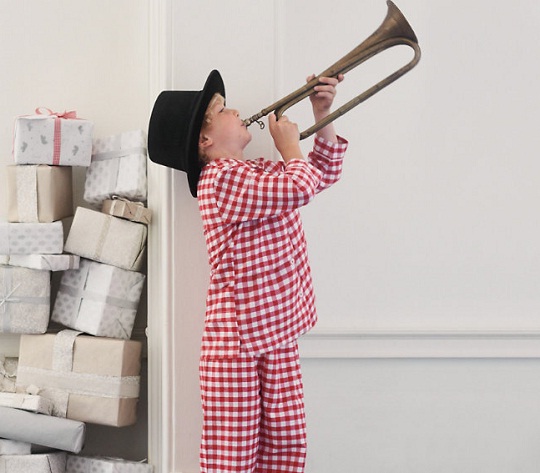 No doubt your child has already dropped plenty of hints for whatever their main present will be. In our house Lego Star Wars is a definite winner.
But what about those few smaller presents, and the stocking fillers (if you do them)? Last year we all got some great bargains through the sales. My favourite was a magic set I picked up in a flash sale for £5. Another PlayPennies parent managed to grab the entire set of Diary of a Wimpy Kid for a fraction of its normal cost.
But don't worry you haven't necessarily missed out. There are still Christmas bargains available. Unfortunately many of the bargains that people have found were sold out. But not all of them. Here we've gathered the best of what's still out there. I've looked through our posts here on the blog, and asked our PlayPennies parents. And here's our top ten.
1 Christmas annuals
Sarah reckons that it isn't Christmas unless there's a Christmas annual under the tree. She bought three this morning for her family using the special deal on offer at WH Smith for £1.99 if you can collect in store. I'm really glad I waited too as there's a Skylanders annual on offer and my son is currently nuts about them.
I have to warn you it is hard to choose. There's also Moshi Monsters, Dr Who, Lego Star Wars!
2 Half price toys
The half price toy sale (on selected items) started at Argos at the weekend. PlayPennies dad Jonathan told us that, "the boys get a secondary 'big' present, then little ones with sweets in their Christmas stocking. Normally I do things way in advance but this year I was holding out to see if the stores dropped prices like they did last year. Got the remote control cars I was waiting for in the Argos sale. Brilliant".

3. VTech Kiddizoom Disney Cars 2 Camera
Lisa told us that her best bargain so far was the VTech Kiddizoom Disney Cars 2 Camera that she picked up for half price from The Entertainer. It was reduced to £24.99. A camera had been top of her son's Christmas list, and at this price it meant she could buy a second 'surprise' present too. One happy PlayPennies mum.
4. Bendaroos
Melanie picked up a 500 piece box of Bendaroos for her daughter's Christmas stocking through the 12 Deals of Christmas that The Works are doing. Lots of toys, games, puzzles etc on the site are substantially reduced. Some up to 75%. The box cost Melanie £3.99. The site says £19.99 is the RRP although we've definitely seen it for less. Not as low as this though. The cheapest delivery option on the site though is 7 Day Super Saver at 99p. It doesn't seem like you can collect in-store which is a shame.

5. Disney Princess Activity Chest
"I was really pleased to find this one for my twin nieces. They love Disney Princess stuff and crafts. Plus it was in the 2 for £20 offer at Asda" Sharon told us. The Disney Princess Activity Chest was £12, but Sharon go them for £10 each using the offer. Well worth browsing through the rest of the items on Asda.
6. Voucher Codes
Finally, when you do find something you like it might be possible to get a further reduction using a voucher code. Here's some of the most useful we've recently published, that are still valid.
We couldn't find an expiry code for this one, so I'm not sure how long before it expires. But if you're buying toys for little ones the Mothercare 20% Off Sale Items code may be handy.
The White Company has 15% off and free delivery until Christmas day.
Superdrug is offering £10 off a £50 order and free delivery but again, no known expiry date. Unfortunately our last Debenhams code has expired but if they're no longer doing free delivery you should be able to get the delivery charge knocked off using SHD1.
Pick up a stocking filler at Firebox with their 15% off code. This will work until Christmas Eve but you may want to order a little sooner than that!
Until the 1st of January The Hut has 30% off toys. You've only got one day left to use the next code. This will give you 15% off if you spend £50 at The Great Little Trading code. Expires on Tuesday.
And last, but by no means least, you can get 20% off at Boohoo.com, and that includes clearance items.