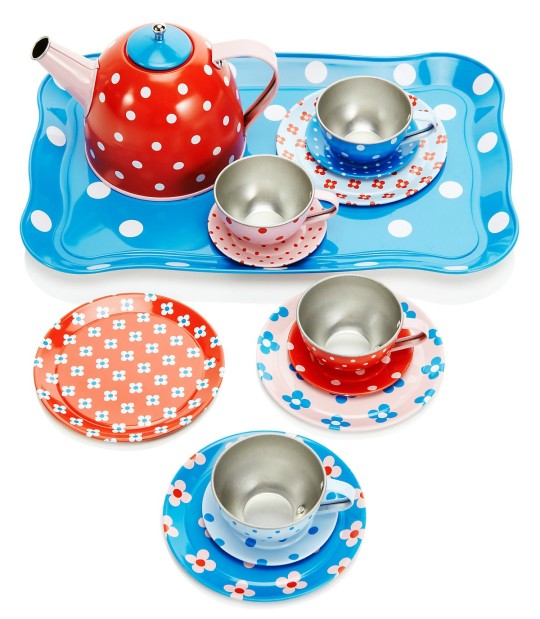 Marks and Spencer is running 50% Off Christmas Gifting Weekend right now, where I've just stumbled across this utterly adorable Tin Tea Set - reduced from £20 to just £10.
Suitable for children aged three years and older, this looks like a really gorgeous little toy. As well as a 15-piece tin tea set- including 1 teapot, 1 tray, 4 cups, 4 saucers and 4 plates - you get a cute little carrying case to store it all in.
My toddler has just hit the stage where she loves throwing pretend tea parties with all her dolls and teddy bears. but the only thing she loves even more than that is fiddling with little bags - so getting to play with a tea set that she can take in and out of a little case to her heart's delight will pretty much just blow her mind.
Standard home delivery from Marks and Spencer is £3.50 but free this weekend if you spend £50 or more.
There are tons of other great toy savings in the 50% Off Christmas Gifting Weekend, too, so if you've still got Christmas shopping to do, it's well worth making a cuppa and having a good rummage around. I also love this wooden cake stand and cakes - reduced from £15 to just £7.50.