Little Tikes Anchors Away Water Play Table £47.99 @ Mothercare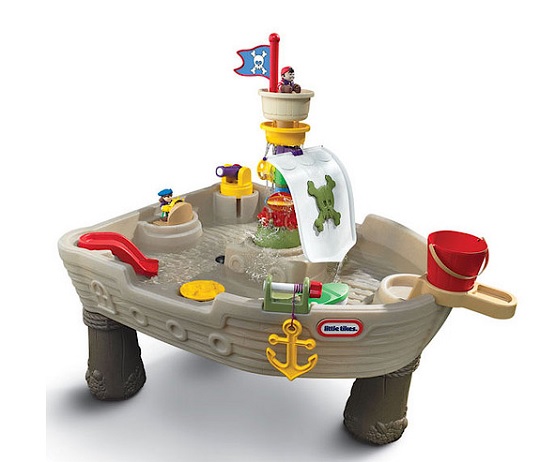 We've seen the Little Tikes Anchors Away Water Play Table reduced to £70 recently, but if you've held off on it because of the price, you're in luck. This gorgeous water play table is available now, with free delivery from Mothercare at £47.99.
Have great fun with water play*
Discount

: 20%

Discount Cod

e: RNLH 
The centre mast of the pirate ship is a constant-flow water fountain and you keep the water moving by pumping the pump or by pouring water into the crows nest and watching all the bits spin.
There's a water cannon for aiming at and squirting unsuspecting passers by or your shipmates. There's also a bucket and a strainer, as well as some characters and a squirting shark. You'll also find a crank handle which lowers and raises the anchor, so plenty fun for little ones who love to play in water. 
I know it would be way better for us than the current arrangement which sees my kitchen floor wet very often!
If you happen to have other toys in your basket, it will work on some of them, and give you all round savings.
Thanks to mama24princesses at HUKD