Tidlo Wooden Motorbike Balance Bike £32.58 Delivered @ Amazon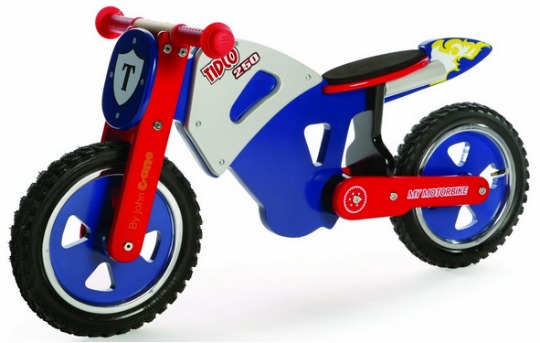 The Tidlo Wooden Motorbike Balance Bike is one of the coolest balance bikes I have ever seen. It's £32.58 at Amazon just now and that includes FREE delivery. To be honest, I nearly bought one of these for £50. They are very colourful and different looking when you see them in the flesh, so to speak.  An ideal birthday present for a little boy or girl.
If you are teaching your child to learn to ride a bike then a balance bike could be the way to go. The Tidlo Wooden Motorbike Balance Bike can be step one of your bike riding journey.
The Tidlo Wooden Motorbikes frame is made from wood but the tyres are obviously not, they are pneumatic. The seat is padded for those precious little bums to perch on.
I like that this is like a motorbike, it'll have your little ones imagination running wild. Not just that, but it will really encourage them to use it. They will think they are the coolest kid around.
This Tidlo Balance Bike is aimed at children aged three years old and above.