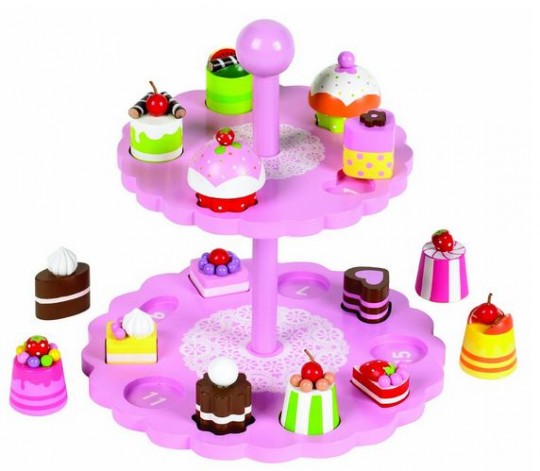 Amazon have the Tidlo High Tea Shape Matching Cupcake Set for £14, reduced from £27.99. It's available at a host of retailers, all for £20-something, so including postage, this is a great price. 
This is a charming two tiered cake stand, standing 25cm tall and wide, so a hearty good size.
Each cake has a unique shape so that little ones can use it as a shape sorter, and each cake has a number on the base, up to 15, so they can learn to match the number to the base.
The set includes 15 delicious cakes helping develop matching, counting and spatial awareness. The toy is ideal as a high tea set, which would be perfect for role play.