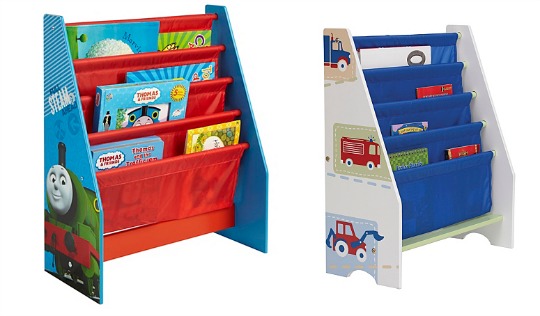 These Sling Bookcases are a bit of a bargain at Asda right now, as they are just £30 with free delivery. There are two designs to choose from - Thomas The Tank Engine or Trucks and Tractors, but no less boyish designs I'm afraid.
For free delivery on these and selected other items of indoor furniture you need to add DELFREE at the checkout.
The bookshelves look sturdy, and have lovely bright colours for young children. The sling design should make it easier for little ones to find their books and to tidy them away as well. The Thomas design in particular is likely to prove very popular, and character furniture is normally more expensive than this. Do you know a Thomas fan who would like this? I know I do!