Thomas The Tank Engine Party Invitation Ideas
I've been looking around for invitation ideas for Thomas the Tank Engine birthday parties. We know we have a lot of Thomas fans among our readers, so if you're planning a Thomas and Friends party, make sure to check out our party ideas this week.
The most important part of any party is the people, so you need to send out your invitations in plenty of time. As you can imagine most Thomas the Tank Engine invitations are around the theme of tickets, and many of these you can do yourself.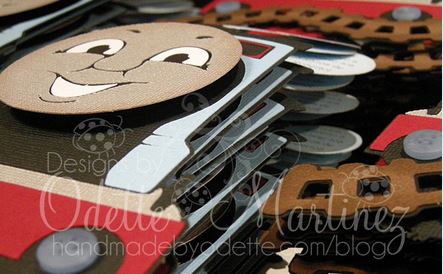 Hand Made By Odette has some beautiful Thomas the Tank Engine Invitations, but I suspect these will require specialist equipment - or the patience of a saint. I'd be tempted to try them using Shrinkles*, actually, so you can print, cut and pop in the oven before gluing on to card. A lot of work for invitations though!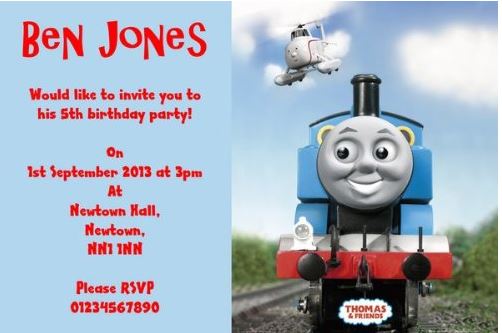 No one would think worse of you if you decided to go for the easier option, of course - Amazon has these personalised invitations for £4.55 for 10. A lot less effort, and still a personal touch.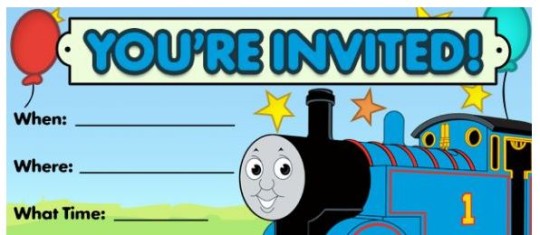 If you'd like something a little easier than the first invitation, but still want to do it yourself, there are some brilliant resources online for free templates and free printables.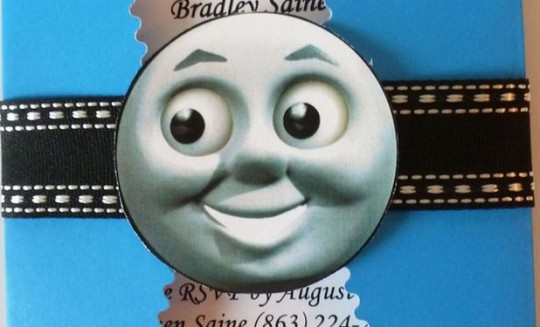 Personally, this party invitation from Gift Delight my favourite. It requires a bit of crafting, but a pair of kids scisissors, a printer and some card should do just fine. It's the perfect balance between hand made and cheap and cheerful. The kind of card I'd probably put in a memory box to one day attempt myself.
If you're looking for Thomas themed gifts, have a look and see if there's currently anything on sale that matches your criteria!