Thomas The Tank Engine Party Food Ideas

I always spend way too much time and attention on party food, and I'll let you in on a little secret: when we've decided on our theme, the first thing I do is scour eBay for a cookie cutter to match. They are so versatile! One year we made fish shaped ornaments from salt dough for the goodie bags. We also had fish shaped sandwiches and biscuits. Another year we had fairies and toadstools, and again, white bread, brown bread and biscuits - a whole themed table with one little purchase. The same for the farm animals party, messy play party and Winnie The Pooh parties too.
The picture above is from Boksomdaais and is a great example of exactly that - a train cookie cutter makes biscuits and sandwiches, and everyone thinks you went to major effort. Love it.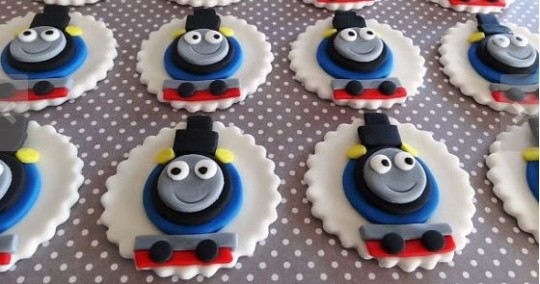 I like trying to make everything from scratch myself, but in all honesty, there are some things just best left to the professionals, and I have a strong suspicion these cake toppers are on that list.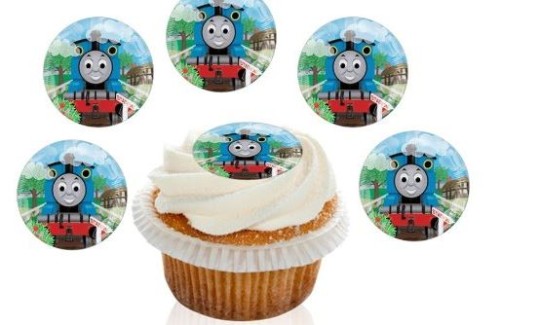 Instead, you could always buy edible rice paper toppers*. Much easier, I think, and cheaper.
Finally, it doesn't all have to be about sugar and sweets. While this looks like way too much work for me, this mum did an awesome job of providing a packed lunch for all her son's school friends. It looks fab, and I love the bright food colours.