Thomas The Tank Engine Feature Toddler Bed: £199 @ Amazon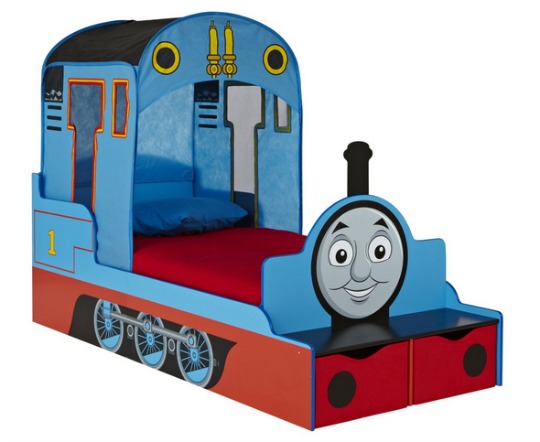 If you are looking for a special bed for a Thomas fan then this is the one. This Thomas The Tank Engine Toddler Bed is made by Worlds Apart, and is sold by Amazon for £199.99 with free delivery.
As well as looking like everyone's favourite engine it has loads of little features that kids will love. It has a fabric canopy over the pillow end that creates a cosy little den for sleeping and for play. At the end of the bed is a bench seat with storage drawers underneath to keep all the toys tidied away neatly.
This Thomas Feature Bed comes flat packed for home assembly, and it will take a standard cot size mattress and bedding. You can get cheaper toddler beds than this, but this is something a little bit special and different.
My youngest is just about ready to move from cot to toddler bed, and if we didn't already have one I'd be very tempted to get this one, as like most young boys he is a big fan of all trains, and Thomas in particular. I bet there are lots of toddlers who would be happy to have this in their bedroom.