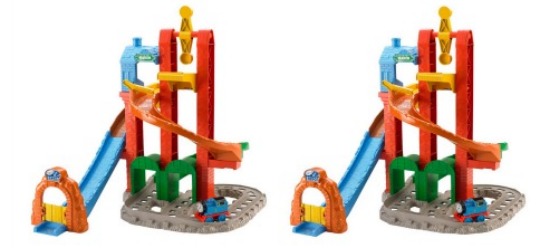 This one's a Lightning Deal, only available until 9pm, so you need to be quick!
This set was selling for £24.99 before, and that seems to be the standard price everywhere else it's for sale, so there's a nice discount to be had here.
It looks like great fun for younger kids, with chunky trains and big tracks to watch Thomas fly down.
It features Blue Mountain Quarry and Knapford Station, two towering ramps, a spinner at the top to choose which track to use, and a crossing gate to release the train. It includes a rolling Thomas Engine that works on and off the track.
It's suitable from 18 months, and includes free UK delivery.
We are ordering one as our toddler's first train track, so he can shout "Choo Choo!" to his heart's content this Christmas.