Thomas And Friends My First Sit and Ride £14.13 @ Amazon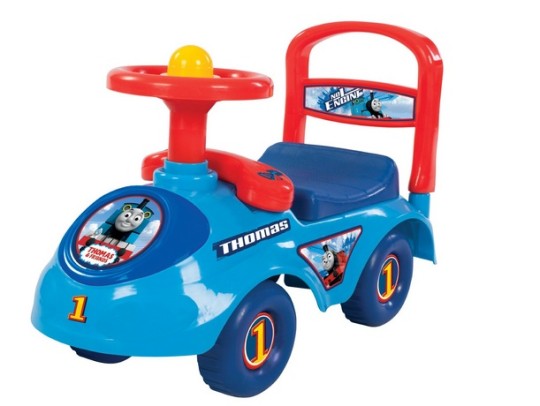 Amazon are selling the Thomas and Friends My First Ride On for £14.13, reduced from £19.99. It's a lovely little ride on for little people, and is aptly called My First Ride-On.
There are really mixed reviews on this product, with some people loving it and some saying it is really poor quality. We have one of them, and we've had no complaints with it at all. If/when the stickers come loose, it's nothing a little glue can't fix, and the toy itself is particularly good for indoor days.
It's small enough that it can be stored away without being in the way, and the wheels, while a bit noisy if you're not on carpet, don't scratch the floors or anything.
There's a back rest for support, and an anti-tip feature, which is useful. There's also under seat storage, which is a winner for little ones who like carrying treasures around.
There's a removable play phone, which the little ones love. What is it with play phones? They just love playing with that, and the fun squeaker will keep going long after it starts getting on your nerves.
It's a lovely little gift for any Thomas fan and a perfect way to burn off some energy on indoor days - just make sure to not have anything breakable at toddler level!