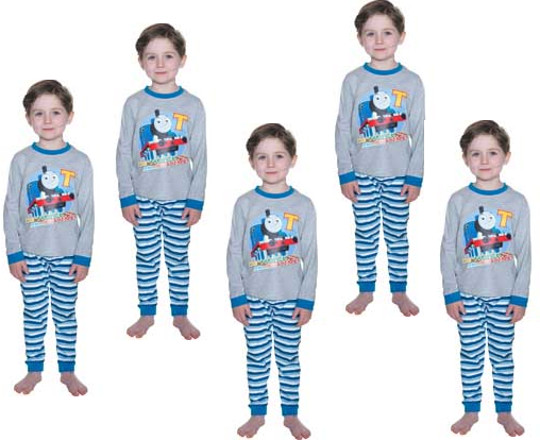 Argos have taken a third off the Thomas and Friends Pyjamas that sell for £5.99 normally making them £3.99 now. They are available for home delivery, but obviously that makes them a bit more expensive at £3.95. If you can click and collect, however, then they're a bargain. Available in sizes 18 months - 5 years, there's a good spread of sizes and stock, far as I can tell.
Last night was so hot, we had to fetch a fan out the garage to get to sleep. A few hours later there was a thunder storm on the go, and it was a lot cooler, but tonight while not cold, it's cool enough to not need the fan to get the kids to sleep, so these long sleeves will do just fine in this weather.
In this set you get a top with 93% cotton and 100% cotton bottoms. They're predominantly blue and shades of blue, with the beloved Engine on the top.
There's only one review on it, but it's a 5-star review and they've said that it's a lovely pair of pyjamas and a great gift.