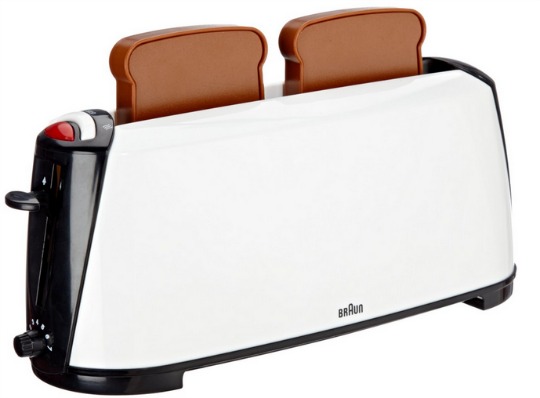 When I was little I love my play kitchen with it's pretend kettle and toaster. If you can get role play items that look like the real deal then kids can really feel like they are mummy or daddy making breakfast. The Theo Klein Toaster is the most realistic toy toaster I have ever seen, plus it's been reduced to just £3.40 at Amazon when you would normally see it for around the £8 mark.
It is an add on item so it's handy if you need to top up your order to £10. You could always buy three I guess if you have that many people that you could gift it to. With deals like this I normally buy with a friend.
Not only does the Theo Klein Braun Toaster look realistic but the toast pops up too when ready. That's a great function to make it seem true to life. There's obviously no heat involved because that would be dangerous for a children's toy.
If you only want one then you could add it to another role play toy like this Casdon 15 Piece Toy Pan Set* for just £10.99.