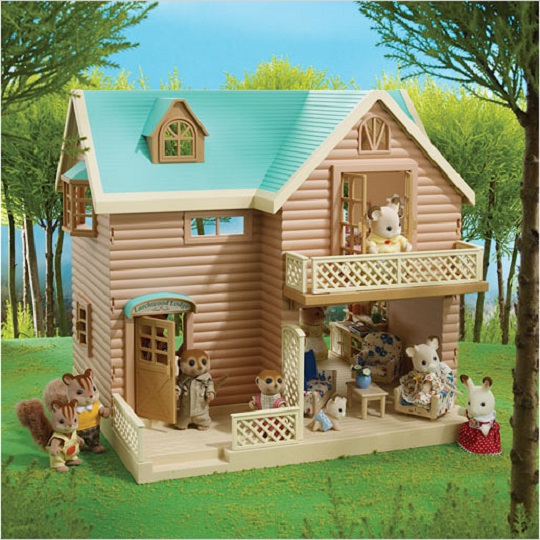 Get 50% off the Sylvanian Families Larchwood Lodge for the whole Sylvanian family to live in from The Toy Shop. This cute home for your kid's Sylvanian families was £69.99 but it's now half price at £34.99.
Let the kids create an idyllic summer retreat for their favourite Sylvanian Families at Larchwood Lodge. With a room big enough to host parties on the ground floor, plus a huge upstairs space for a bedroom, bathroom or playroom the possibilities are endless. Larchwood Lodge also boasts a porch, balcony and space for a kitchen, while the open back makes it easy to access all the rooms. There's even a downstairs extension that doubles up as a storage drawer where you can safely stash all your Sylvanians' accessories.
The Larchwood Lodge is 34 x 40 x 31cm and features a balcony, opening doors, a trellis, a step up to the porch, a log effect design, stairs, opening windows and door, an open back for access and an extension that becomes storage drawer.
The Sylvanian Families Larchwood Lodge doesn't come with any figures or furniture, so be sure to stock up on cute families and accessories to build the Sylvanian's dream home.